I began collecting pictures of my clients in the 1990s, when I started working on the Internet. Before then, my clients were local, and I always knew what each of them looked like. But with the advent of the Internet, I was able to work with applicants all over the country, and occasionally in other parts of the world. And I wanted to know what these people whom I'd never met looked like; I felt I did a better job when I had a mental image of them.
In 1996 I began taking clients with me to Law Forums, and was able to take pictures at dinners, meetings with admissions officers, and getting to know each other. And each year, I added some of them to my web site, until it grew out of all proportion. Each of the pictures below was linked to more pictures, copies of acceptance letters, and updates with weddings, and jobs, and all the things you want to know about your family and friends.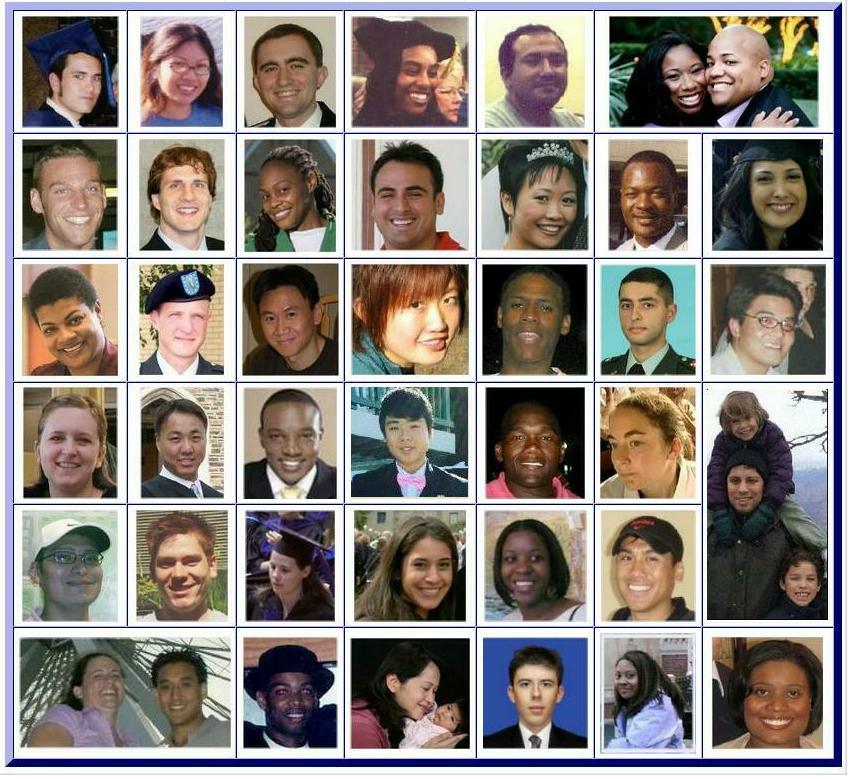 But eventually it became unmanageable. Some of them changed occupations. Women got married and changed their surnames. Employers wanted their staff to keep a low Internet profile. One of them got a job as an advisor to the president of an unstable country, and was missing and presumed dead after the president was overthrown!
After 25 years of adding, linking, and modifying as the client requested, I realized that as I retire, it's time to retire these stories. It's unprofessional to leave them linked without updating them. A new job. A new spouse. A new gender. If I can't keep up, then I shouldn't keep IT up.
I'll still save the files off line, so I can enjoy my memories as I please. But professionally, the successes will retire along with the business.